NK365 Pet
Solutions for dog immunity management
It contains 100% organic Agaricus blazei Murill mushroom powder that can help boost the immunity and contains essential nutrients that can help support health, growth, and development of your dog.
NK
365
Pet Immune Plus
NK365Pet Immune Plus related certification details
Ingredient registration: No. EEC2T0006
Recognized as a company with an excellent quality control for veterinary drugs: KVGMP certified
100% organic product certification : certified by the USDA, US Department of Agriculture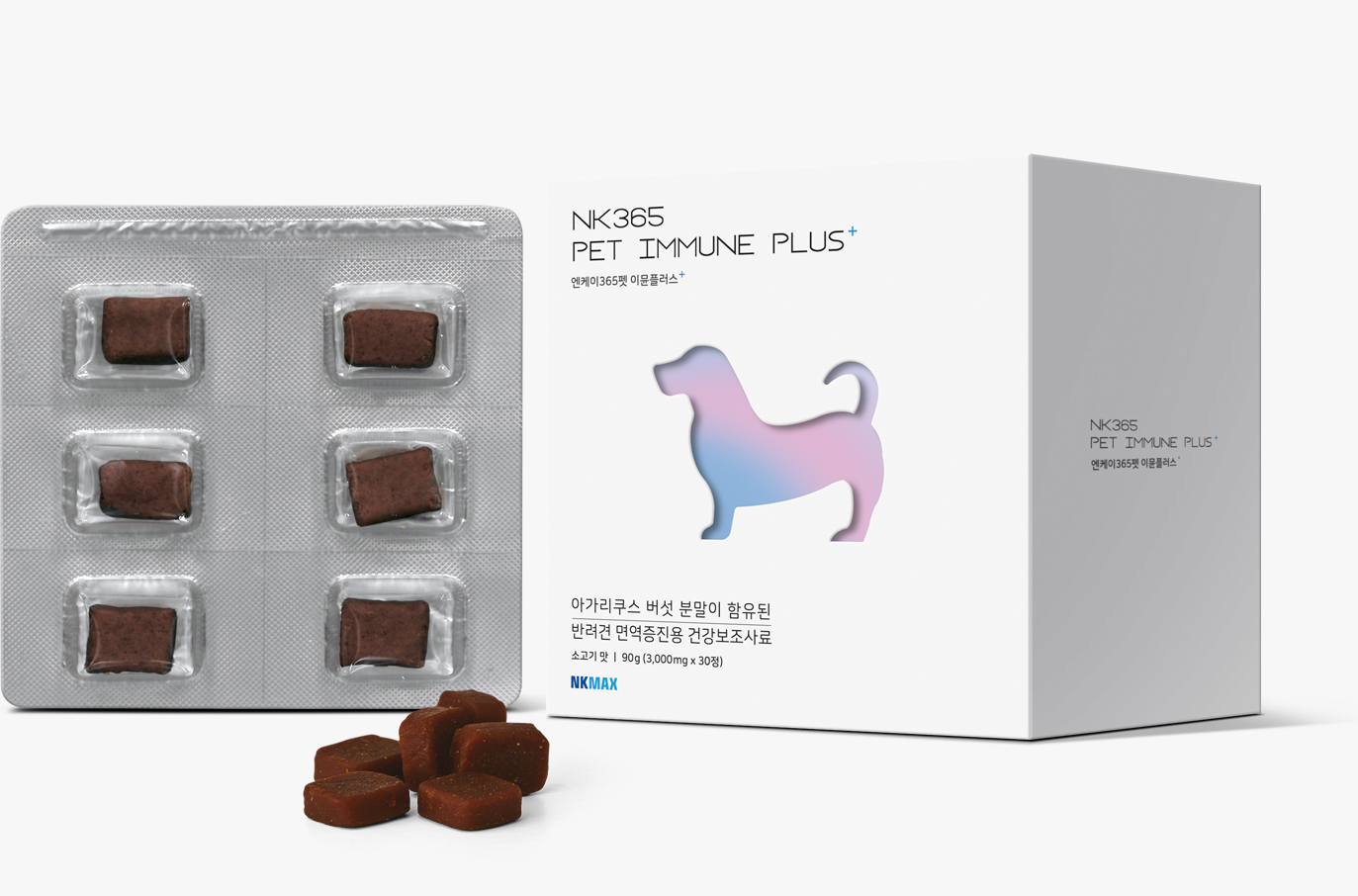 Various Nutrients in NK365Pet Immune Plus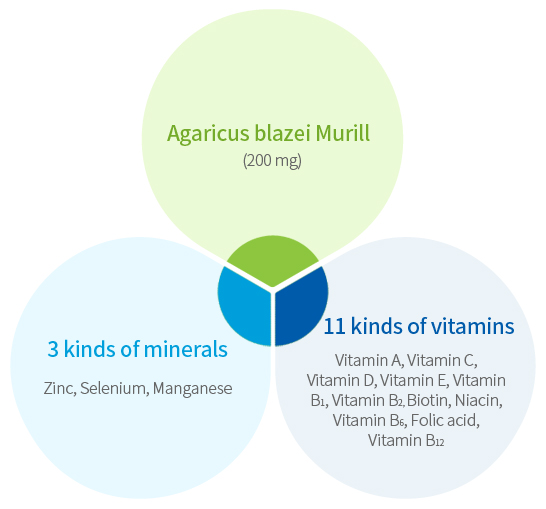 Excellence of NK365Pet ImmunePlus
01 Contains Agaricus Blazei Murill that is known to help enhance NK cell function/immunity.

Agaricus blazei Murrill mushroom has high protein contents (36%) and contains a large amount of tocopherol with antioxidant activity.
02 Top quality ingredients selected and produced in certified facilities

It contains Agaricus blazei Murill mushroom powder from the USA and does not contain any ingredients of vitamins and minerals from China or Japan.


USDA certified

100% organic certified

Manufacture and QC certified
03 A Global NK cell leader specialized in immunity

It guarantees excellent quality, which is developed by NKMAX, a biotechnology company specialized in immunity who provides healthcare solutions of immune-based diagnosis to management and treatment.